Last week I had the honour to pose for around 80 sketchers at the Huis Happaert. Since 1520 the noble residence of mayors, knights, artists, professors and other dignitaries, the beautiful Happaert House was the setting for Dr. Sketchys during The Big Draw festival in Antwerp. I've been fascinated by Dr. Sketchy's since the very beginning. The full name of this event is Dr. Sketchy's Anti-Art school. Art lovers join forces to sketch and the models in enchanting venues and with specially selected themes. Since a few years, Dr Sketchy's Belgium is alive and kicking, Neo Retro being the proud host of these events.
I used to pose for my granddad, Jos Van hove, who was a painter. Suddenly I remembered this extraordinary feeling of an artists eyes inspecting every inch of your face and body to perpetuate it on a piece of paper or canvas. There is, of course, a big difference between posing for your beloved granddad, and posing for a public of unknown sketchers. After the "show" I had the chance to meet one of them, being Bart Hellemans.
The first sketch is by Bart Hellemans. He specialises in illustrative work with a focus on graphical drawing. He prefers to work with direct lines in pen and ink, mostly black and white, but also very colourful. He loves drawing the human figure and portraits.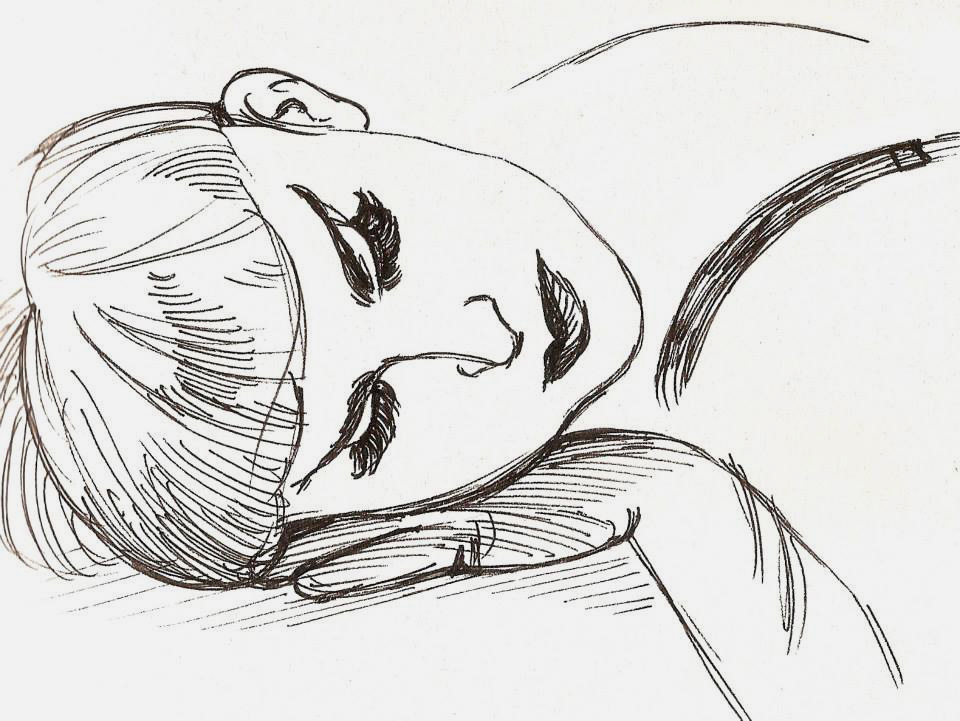 This second sketch is drawn by Mirjam Plettinx. Mirjam lives in Wilrijk, near Antwerp. She studied animation movies and works mainly as stop-motion animator, producing movies for children, for example Dimitri on the Flanders children channel Ketnet. She also works as illustrator for different assignments, such as advertising.