Since I couldn't attend the M.A.C. Pro Masterclass by Francesca Tolot in Antwerp due to my work, I decided to travel to Amsterdam to enjoy it there. It took me a day, to travel up and down to this gorgeous city by train, but I enjoyed the view on the flat Dutch countryside while composing this blogpost.
I didn't regret this day of traveling, since Francesca Tolot seemed to be an even more fantastic personality than I could even imagine her to be. She is no less than an icon in the world of make-up and became as significant for beauty, fashion and showbizz as the celebrities she has brought to perfection throughout her already three decennial career. She delighted us with telling the story of this impressive career and giving a demonstration of one of the looks of her recently published book "One Woman 100 Faces". In this book, she shows -no kiddin'- 100 make-up and hairstyling looks on Mitzi Martin, her favourite model and muse, all this in collaboration with her husband and photographer Alberto Tolot. The foreword of the book is written by no less than Beyoncé Knowles, who is one of her regular clients. She writes for example: "Whether she (Francesca Tolot) is using neon colours, feathers, period make-up or natural make-up, she is the only artist I trust will bring out a beauty in me I didn't even know existed."
The masterclass was hosted by Michele Magnani, Senior Artist  MAC PRO Team Italy. His Italian demeanor and accent entertained us all and gave the meeting of make-up pro's, journalists and bloggers the atmosphere it deserved. He was one of the many people who adressed me this day about my braided updo, much to my delight, of course. A few people at the Francesca Tolot gathering also complimented me with it, but the must unexpected comment was the one of a train conductor at Rotterdam station. He especially stepped into the train from his surveillance on the platform to utter his admirance of my hairdo, resulting in a few giggles and grins from my fellow travelers.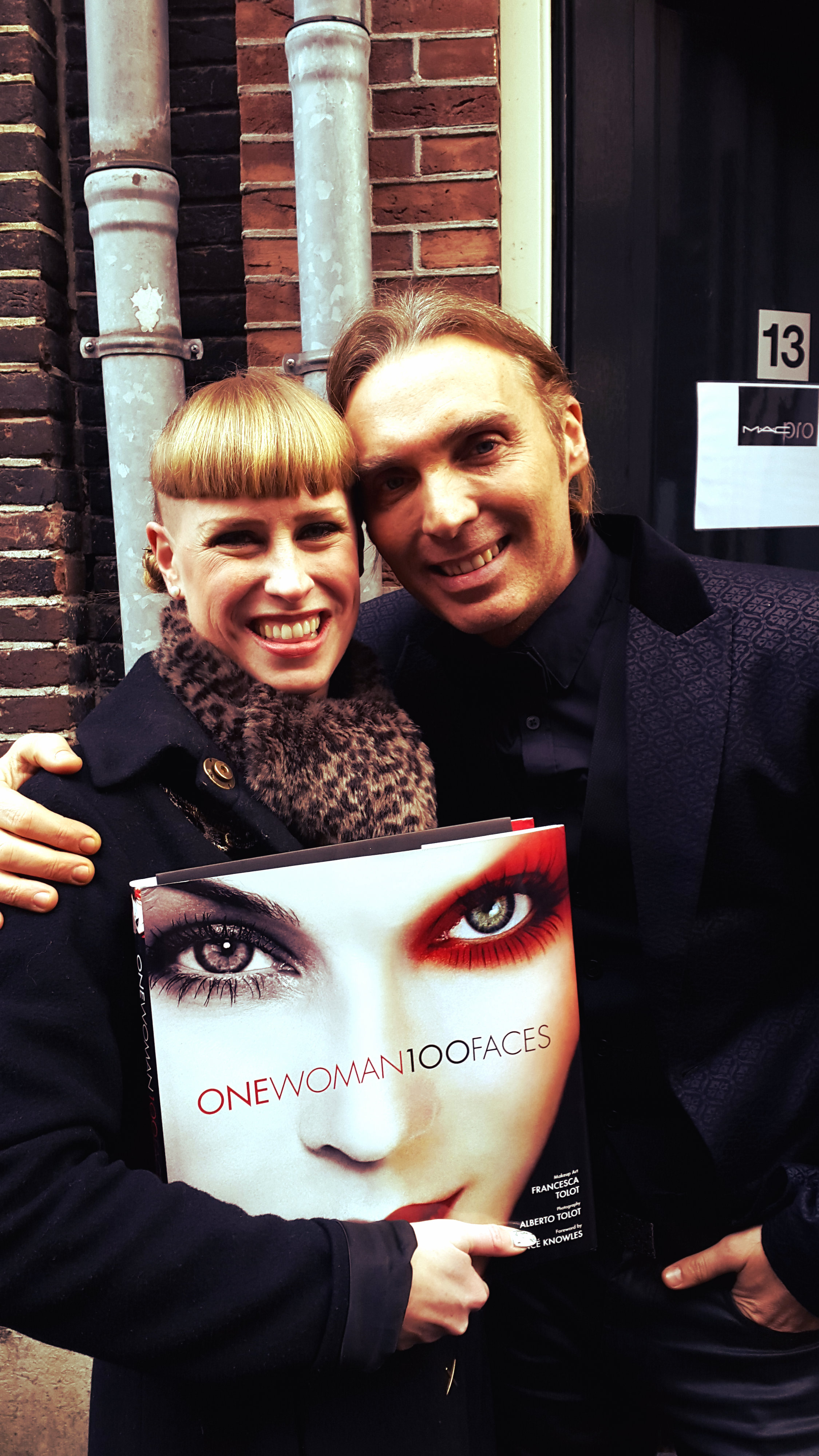 Michele Magnani and me. This picture is taken by Elke Willemen, senior artist Benelux and now working together with my former other half Ines Borgonjon. I'm wearing a long black jacket by Frankie Morello, that I found in an outlet store in Budapest. The leopard print scarf is by Essentiel, an Antwerp brand we can be very proud of.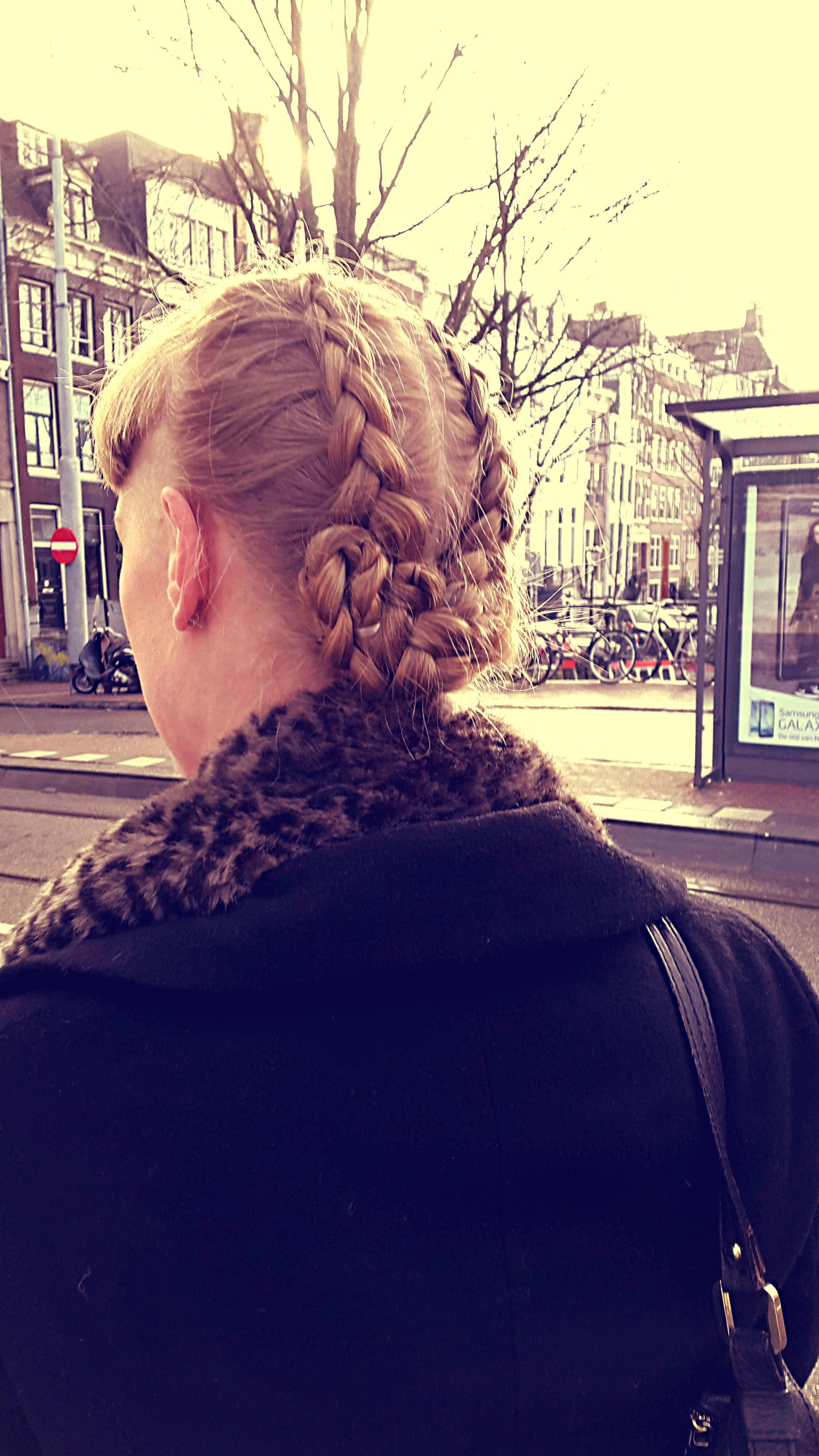 The backside. I did this braid in the train without a mirror, by the way… It's a question of knowing the dimensions of your own skull by heart