On february the 9th, my husband and I celebrated our 8 years of being in love. Traditionally, we head up for a romantic week-end in a city that is dear to our hearts. This year we chose Amsterdam -again-…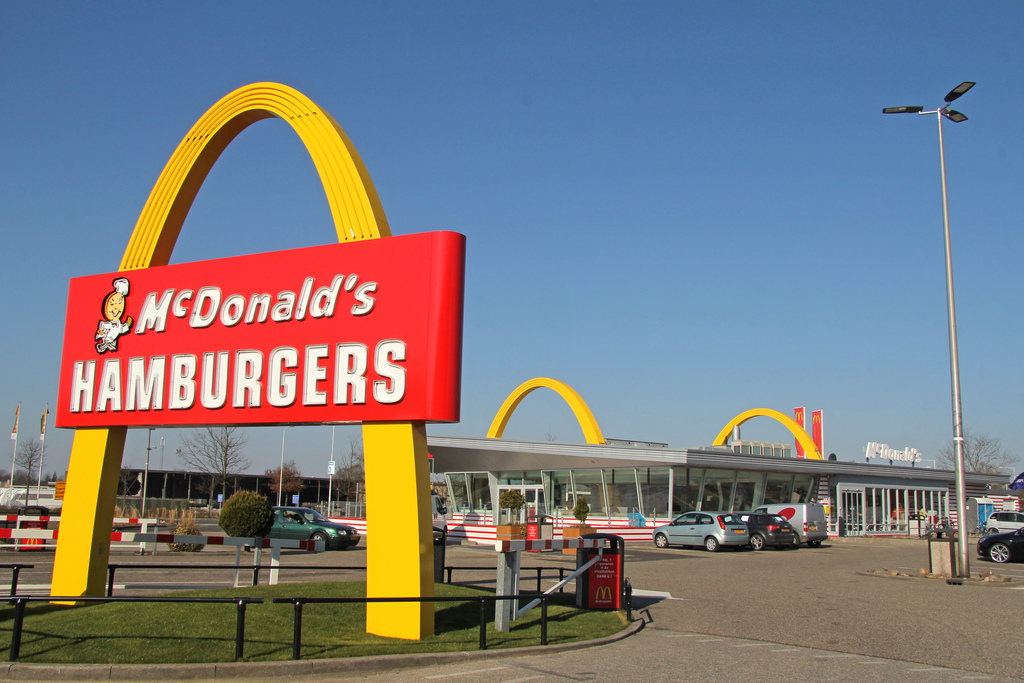 On our way to the city of  sex, drugs and rock and roll we were craving for a hamburger and stopped by at the Mc Donalds Best, near Eindhoven. To our surprise, it appeared to be a special Rock and Roll restaurant, designed after the first ever Mc Donalds in Des Plaines, Illinois, US, 1955. There is the replica 50's typeface and, of course, the "Golden Arches", running straight through the restaurant. On the inside there are elements like a Chevrolet Corvette hanging from the ceiling, a jukebox, a Harley Davidson and a series of beautiful black and white pictures of Golden Age moviestars. The burgers tasted the same as in an ordinary Mc Donalds restaurant, though, which was fine by us.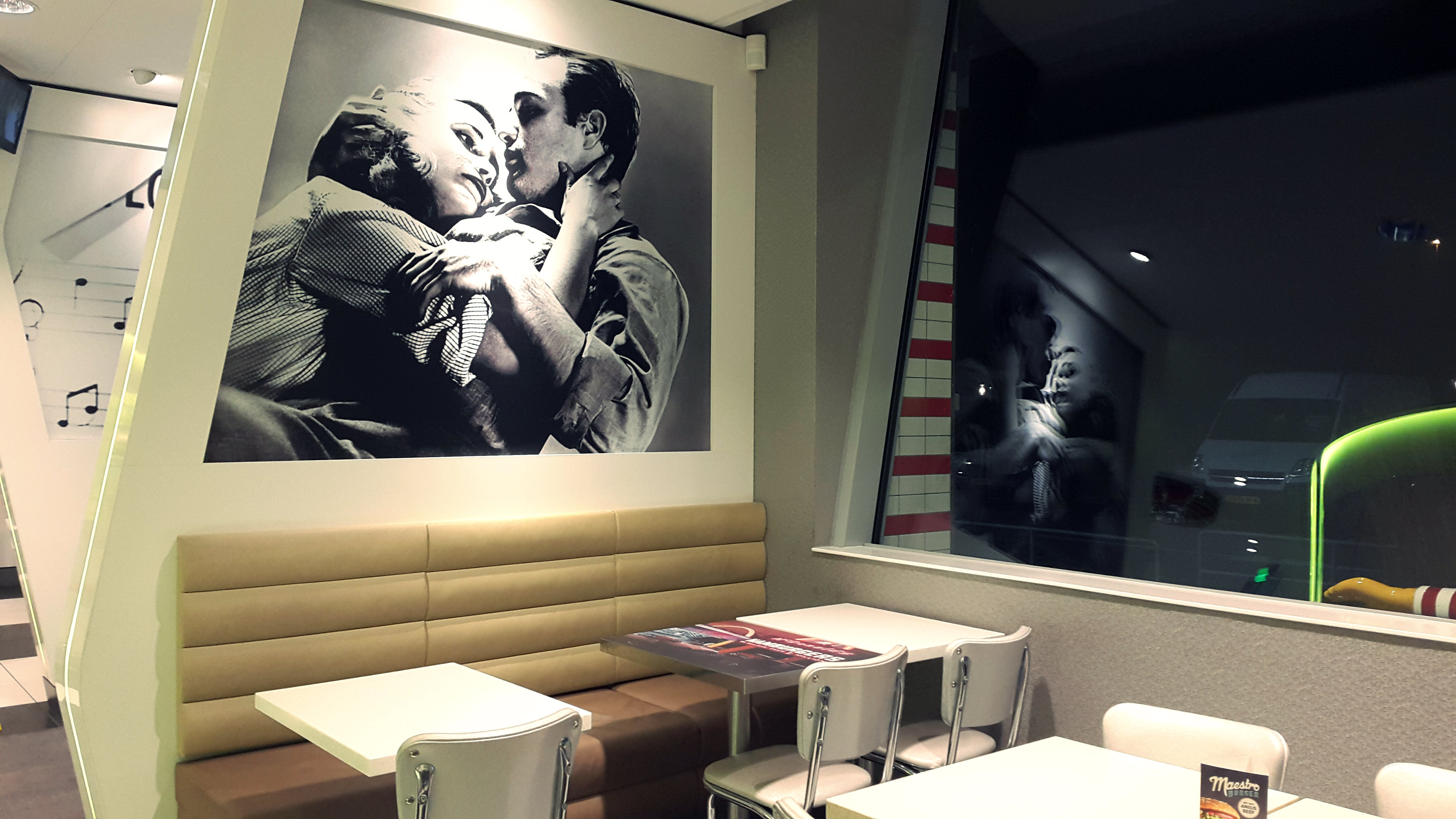 Last year we stayed at hotelboat Zwaan. We loved it so much, that we decided to book this little piece of heaven on earth again this year. We chose the "Lovers Nest", which is an all red, cosy cabin in the nose of the ship. The hotelboat is located very near to the Science Center Nemo at the Oosterdok near the center of Amsterdam. The breakfast is always on point and, moreover, the capt'n surprised us this time with scrambled eggs on saturday and home made banana cake on sunday.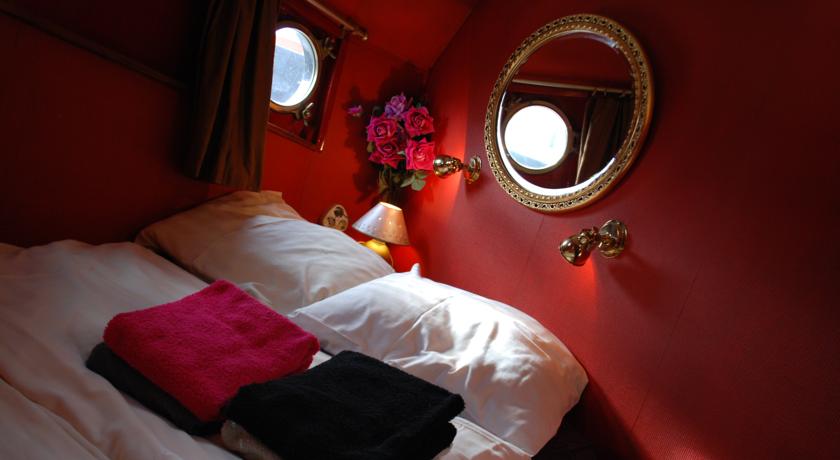 Because I was aware of our plans to stay at this rather camp environment, I wanted my nails to be done likewise. I think, this navy style set of acrylic nails, done by Gabriela Cambula at Nail Couture 43, works pretty well to achieve that goal. Gabriela used a mix of techniques, such as the golden fishnet stickers and stripes, loose gems and studs and some handpainted detailing as well.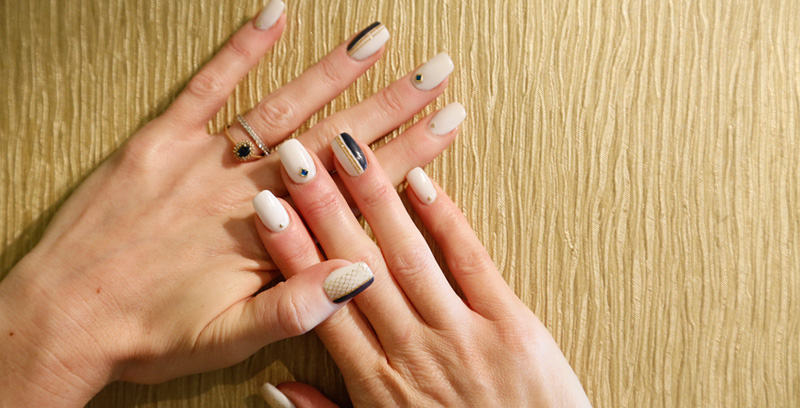 On friday night we went dancing. We stopped by at the Cruise Inn, but the party seemed to be over by the time we arrived. A kind fella at the entrance advised us to go to Maloe Melo, a bluescafé in the heart of Amsterdam. There was a performance by the Barnstompers going on at the Rythm Shack in the back of the café. These guys gave us a great time by playing their traditional American Country-Boogie, Western-Swing, Honky Tonk and Rockabilly. Especially the polyphonous country songs got our whole-hearted approval. We danced the night away on the tunes of this band, under the observing eyes of the regulars. Yunus, sitting at the bar, even filmed most of our dances, since he enjoyed them very much.
The pink tulle skirt I'm wearing works pretty well on the twists and turns. I bought it together with the black turtleneck T-shirt at a new shop called Grace in Deurne, my temporary hometown. Both are labeled "Mosquito". The bun in my hair is adorned by a pink, silk daisy from Veritas. My black patent leather shoes are from Alain Manoukian. I got them from my grandfather about 10 years ago. He wanted to buy me a nice pear of danceshoes at that time. They still go along with me most of the nights I go out.