This charm bracelet was a birthday present from my best friend Ines a year ago. It hasnt left my wrist ever since. She developed the idea and design together with my husband Pieter. On the first charm you can see the letter "I" from -guess three times- Ines with the letter "E" on its lovely behind.
If you think this post is taking you on a sentimental journey already, I have to warn you for what's coming next. She also gave Lili, my daughter, a small version of this bracelet, since she is her godchild. On her first charm are engraved the letters "I" and "L". You can imagine Lili's radiating little face while wearing the same bracelet as her mummy when we are having a party or special event. Especially, since she realizes that she got it from her favourite "Tantinés".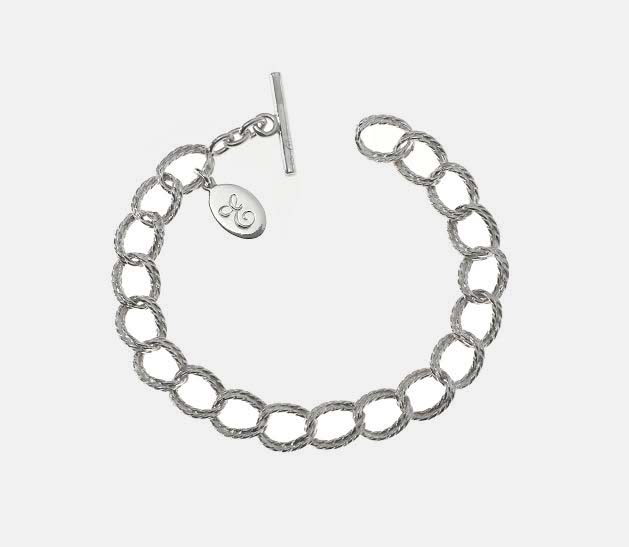 Ines intended the charm to be filled with other charms that remind us of special places step-by-step, but, to be honest, I like it very much as it is right know. In fact, I liked it so much, that I gave her and Michelle, her little daughter and my godchild, the same set half a year later. The only difference are the letters "E" and "M" on Michelles bracelet.
I got so many positive reactions, that Pieter is planning to create a whole new collection based on this jewel. The concept is still top secret, though